This is my entry for LJ Idol, Topic 7: My Best Friend



Look, 'kin. Here's an ad that's close by, "(reads ad) ..must love cats."

But you hate cats!

But they're close!

So I emailed, and Ro replied, and we tossed back and forth available meeting places & times (is anyone ever free in the month of December?). We settled on meeting at the Ryan's on Red Mile Road, where we were joined by Cinder and Cycleryder. I'm pretty sure I was polite, but I was mostly all squee about seeing Cinder. We moved the encounter to our house after dinner, dropping Flar off at the airport for a flight, and retrieving Critter from a laser-quest game along the way.

For entertainment in the evening, we played Scrabble, but all the words had to be related to poly. That drew in all relationship words, sex words, and food words, because face it, polys like to eat. :) The evening was a comfortable one - a late one, and the leave-taking was drawn out.

Oh, and it was a memorable evening as well, for the time spent with Cinder and CycleRyder, who stayed over. But, that's another tale. This story is about Ro,
roina_arwen.


We just got back from a spa vacation together. She is celebrating her 40th birthday on Christmas Adam, and she decided that she wanted to do something very special to remember it. Bless her, she preferred having company on this vacation, and her first thought was to include me. That's what best friends do, isn't it?

Last Sunday, I had one of my yummy Christmas Baking parties. Ro loaned me her kitchen-aid and her baking racks. She sent her cookie dough ahead, and left behind the extra Andes Mints. She came to the party after a very busy day of her own, even though she'd have to get up early the next morning to be at work on time. Who needs sleep? That's what best friends do, isn't it?

Ro has had my back when I was too emotional to share; she's been my quiet strength when I was devastated and low. She loves me even for my silly quirks (I took extra TSA bags from LAX, because I swear they hold more than a quart), and she loves me despite my flaws (especially how loud I snore).

Ro is a quiet woman with a quick wit and a cheery smile. She often elicits a description of adorable, and she has the corner on cute. She is head over heels in love with her husband, and it is so easy to see why he is so wrapped up and goofy in love with her.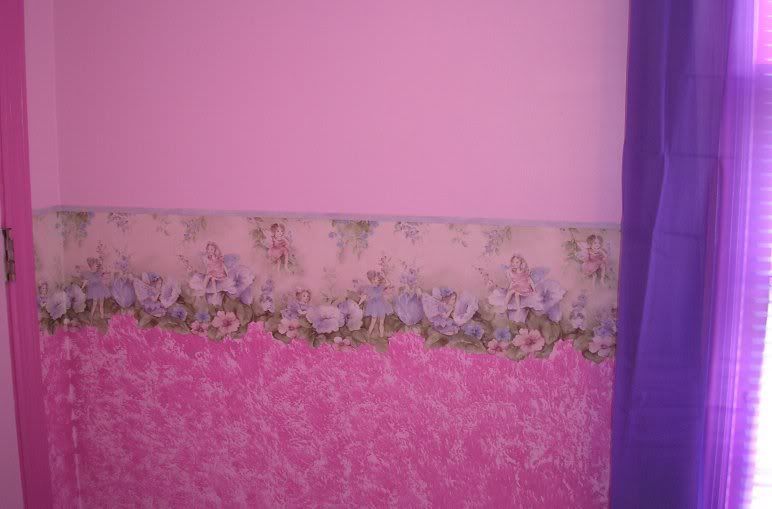 She is a girly girl, of the strong and independent variety. She loves pink, and she makes it look good. Ro still has many of the dolls that she played with as a child, but honestly I think a lot of her dolls have a much more recent provenance. Her passion for Neopets is an obvious extension for this childlike love of make believe.

Ro has an amazing way with words. She has a gift for quick repartée as well as an impressive command of written narrative.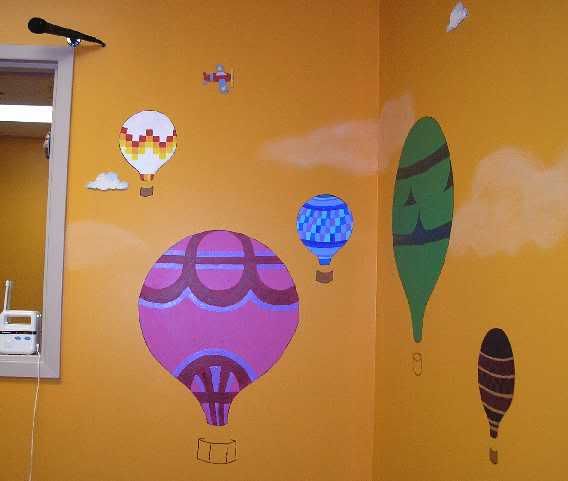 Ro has an artistic eye; a creative knack for creating beauty.
She loves scrap-booking and rubber-stamping, and she is an accomplished muralist. I'm lucky to remember to dump pictures from the filmcard, much less get around to writing about them, or rather journal about them. She helps keep our recollections fresh by selecting just the right pictures and telling the funny stories that made the trips special. Her giftcards are gifts in themselves, and her bookmarks are tiny little masterpieces.

Ro loves to shop, but she has a good eye for bargain. She doesn't spend frivolously; she searches until she find just the right gift - where costly or inexpensive, it fits the recipient better than any other choice.

Ro has a very soft heart for cuddly animals like dogs and cats, but she has a special place just waiting to be filled up with love for a sweet little baby. Ro and Knight are in the midst of the long process that is adoption. They will make excellent parents, and their baby will be fortunate to have such a loving and tender-hearted mama.


Ro is an adventurer. Take a vacation with her, and you will not be confined to the four walls of your sleeping quarters. There are always sights to see and she will find them. Climbs are no obstacle, but it's perfectly acceptable to take them at a conservative pace. Stopping for pictures can also preserve strength.

Ro loves to play games. Scrabble is one of her favorites, but pick any card game or dice game or board game or simply make a game of the conversation. She is a formidable opponent, but she'll leave you smiling. A game is also about having fun, no matter the skill level she brings to it.

I am lucky to have Ro in my life. She's my best friend.